Texas Notary Public Handbook
Revised 1980 - 1994, F. Henry Garcia, Attorney, Real Estate Broker, Licensed Bond and Insurance Agent, Notary Public, Fmr Texas Notary Director, Texas Secretary of State's Office
ONLINE EDUCATION ACCESS! USER REGISTRATION LINK!
Reprinted: Texas State Notary Bureau, Texas Notary Service Center tm, 4107 South First Street, Austin, Tx 78745
1-800-462-5705
Notaries Public in the State of Texas are appointed by the Secretary of State and are commissioned by the Governor to serve all citizens. Each Notary appointment and commission is for a term of four years. The jurisdiction of all Notaries Public is co-extensive with the boundaries of the State of Texas and is not limited to a particular county of residence or business. Amendments modifying the Texas Notary Public Act have been enacted by the Texas Legislature and emphasize new duties, restrictions, and expanded responsibilities. Each Notary Public is personally responsible for staying informed about law changes affecting this public office.
All Notaries Public should be aware that they are subjecting themselves to financial liability, censure, suspension and revocation of their commissions, and even possible criminal prosecution carrying a potential $10,000 fine and/or imprisonment for improperly carrying out their offices. Whenever a Notary Public has doubts about the legality or admissibility of particular conduct, he should consult an attorney or contact the Notary Public Unit of the Office of the Secretary of State, P.O. Box 13375, Austin, Texas 78711.
Texas State Notary Bureau, Legal Info: 800-462-5705
The Texas Young Lawyers Association sincerely hopes that this handbook will assist Notaries Public in performing their duties and responsibilities in accordance with the laws of the State of Texas. Former publication, TYLA, State Bar of Texas.
Editorial reference texts consistently advocate using he as an inclusive pronoun reference, but the Texas Young Lawyers Association wishes to include the accomplishments and contributions of women to our society in its publications. In this handbook, the reader should read he and meaning he and/or she in all appropriate instances.
Texas Notary Public Handbook Provisions.
Go to EDUCATION HEADING FOR ACCESS!
Appointment and Qualification
Powers and Duties
Unauthorized Practice of Law
Notice of Expiration and Vacation of Office
Record Book and Public Records
Effect of Vacancy
Notary Seal
Notice of Change of Address
Criminal Liability
Suspension or Revocation of Commission by the Secretary of State
Fees Posted
Sample Transaction for an Acknowledgment
Sample Forms

Individual Acknowledgement
Corporate Acknowledgement
Acknowledgement of a Mark
Acknowledgement to Prove Written Instrument
Short Form Acknowledgement

Questions Frequently Asked
Prohibited Acts
Notary Public Fees
Footnotes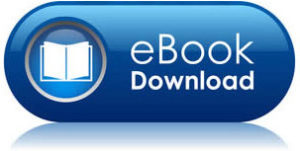 Download your Free E-Book today!